Six writing tips for influential policy submissions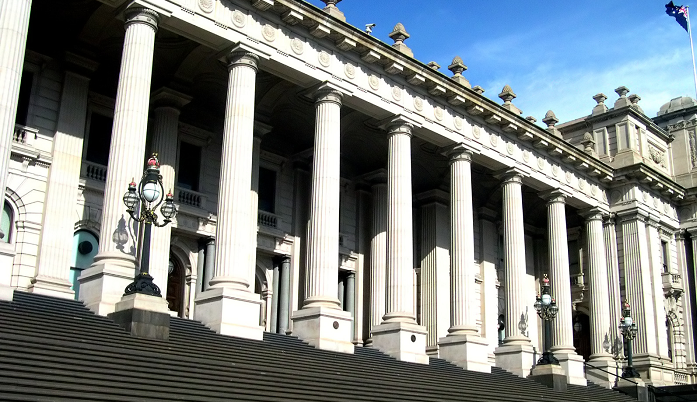 Submission writing is bread and butter for people working in policy and research roles outside of government; I wrote dozens during my time in the consumer sector. But before I ever put pen to paper on my own submissions, I'd had the benefit of years reading them as a researcher working on parliamentary inquiries. This was a great help to me when it came time to write my own submissions - so here are my tips from the other side of the fence.
1. Stick to the terms of reference (mostly)
Almost invariably, the terms of reference will delimit the topic in a way that excludes important issues or bakes in a particular worldview – one that you might be at odds with. It's fine to point out these omissions or disagreements, but keep it brief. The large majority of your submission should stick to the terms of reference.
Remember that the department or agency doing the inquiry is constrained too: no matter how sympathetic they are to your concerns, they need to put together a report and develop recommendations within some pretty firm boundaries. Help them to do that and you have a better shot at influence.
2. Recommendations, recommendations, recommendations
Recommendations are perhaps the hardest part of your submission – but they're also the most important. Set aside some time to brainstorm practical, achievable changes, even if they're small ones.
Most inquiries and reviews are prime opportunities to win incremental improvements to policy and programs – so make the most of it! There'll be other times to make the case for radical reform or a paradigm shift.
3. Keep it short
It's tempting to make submissions longer than they need to be – it can seem like a long submission will show that you're an important stakeholder who knows the field. A better way of demonstrating expertise is to move beyond the basics, signalling your knowledge by focusing on the new evidence or better analysis that you bring to the table.
This often makes for a short submission, because you probably only have a handful of really valuable points to make – after all, it's hard work coming up with original thinking and good policy and program ideas. Focus on those and keep the padding to a minimum.
Shorter, more focused submissions have two benefits. One, you cut down on your own investment of time and effort. Two, the shorter your submission, the less likely your real contribution will be obscured under a layer of waffle.
4. Refer, don't detail
We all know the golden rule of writing: consider your audience. A submission's primary audience is the policy officer doing the review's grunt work. They're the gatekeeper who determines whether your arguments see the light of day in the final report. And they're almost certainly already familiar with the key research in the field.
This means that detailed descriptions of such material aren't necessary. If a public report of yours is relevant, reference it and provide a link or attachment. Briefly highlight a couple of the most salient points, drawing out their implications or – if it's not immediately obvious – their relevance to the terms of reference. If the reader wants more detail, they know exactly where to find it.
A caveat: relevant data that isn't already in the public domain is submission gold – so go to town with it!
5. Make it easy to navigate
When it comes time to write the inquiry's report, the person on the other end of your submission will probably be relying on a mix of recall, referral and scribbled notes – and they'll be in a hurry. Having read over your submission when it came in, they might find themselves writing a report section and vaguely remembering a relevant point in your submission. They'll be more likely to use it if you've made it easy to find again.
The simplest way to do this is to use visually obvious headings that meaningfully describe the content in each section of your submission. It's also a good idea to emphasise recommendations by putting them in shaded boxes that stand out on the page. And don't forget to number your pages!
6. Use chunks of information that slot easily into a report
Pithy, direct sentences that cut to the heart of an issue or compellingly summarise the position of a group of stakeholders have a decent chance of being quoted directly in the inquiry's report. The same goes for well-crafted recommendations, illuminating case studies and carefully selected and presented snapshots of the data. Even if your idea or recommendation isn't taken up, when it appears in a report it becomes part of the public conversation and may influence policy outcomes in the longer term.
The result of any policy process depends on many factors – many of them unpredictable and almost all of them outside of your control. A brilliant submission is no guarantee of influence, but it certainly has a better shot than a bad one.